Northern Pines is governed by a Board of Directors that meet monthly and work on behalf of the Northern Pines ministry througout the year. If you see a board member at camp, please say hi! We'd love to talk to you and hear your story.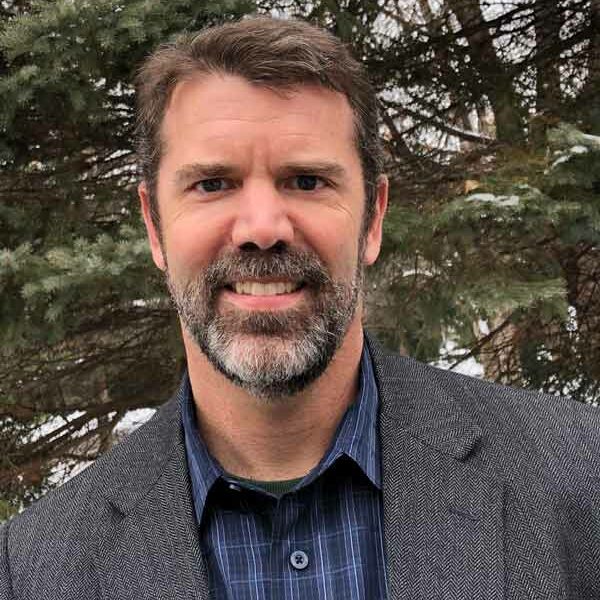 Evan Hunter
Evan first attended Northern Pines in 1986 as a junior high camper. He and his family have attended nearly every year since. He worked in the "Village" for a decade, in roles from counselor to Chief. He and his wife, Becky, met as counselors in that program and enjoyed leading it together for several years. Northern Pines continues to play a significant role in his spiritual development and growth in ministry. Now it is a highlight for the family – and extended family – every summer. When not at camp, Evan serves with ScholarLeaders International, a ministry that provides him the opportunity to work with Christian leaders from all around the world. He and Becky have three sons, Austin, Caleb, and Micah, who keep life active and full.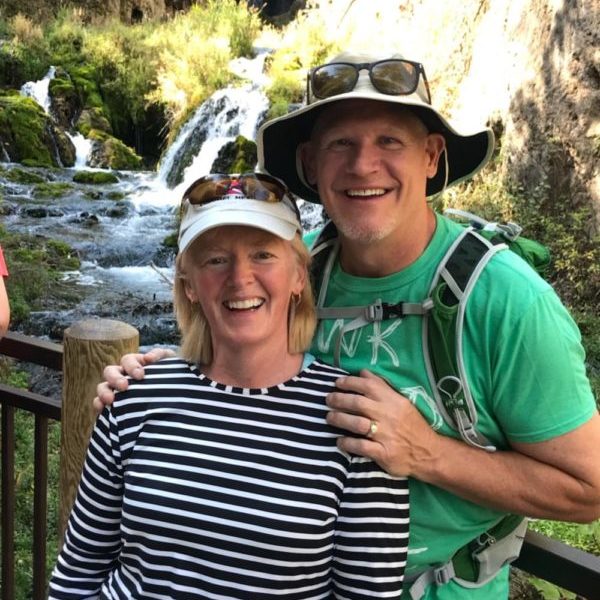 Chris Dart
Chris is a husband to Carol, father to three grown children, Ryan, Heidi (Married to Alex Ondercin) and Josh (engaged to Riah Martin). He lives in Greenfield Minnesota and has one grandson from Alex and Heidi named Brandt. Having been an attendee at Northern Pines for over 30 years, Chris always has such great memories of past years and has great anticipation of each summer to come at Northern Pines. This ministry has been such a valuable part of Chris's journey of faith. As a father and husband, seeing the impact of Northern Pines on those he loves most is priceless. When not at Northern Pines, he manages a small storage business and loves to travel with Carol. He also enjoys cross country and downhill skiing and playing tennis.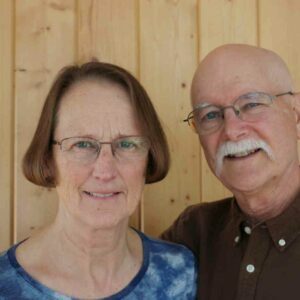 Iris Johnson
Iris is a wife, mom, and gramma. Her history with Northern Pines began in 1984 when she and her family attended their first Northern Pines' conference at the urging and with the help of her mom. She has been on the Northern Pines board for many years and has served in many roles. Her daughters, Joette and Leah, participated in the programs, and also served on staff as CCAs, teachers, and as counselors in the youth programs. They now attend with their husbands and children. Northern Pines has become a legacy for Iris and her husband, Doug, as the whole family finds spiritual refreshment and relaxation at Northern Pines.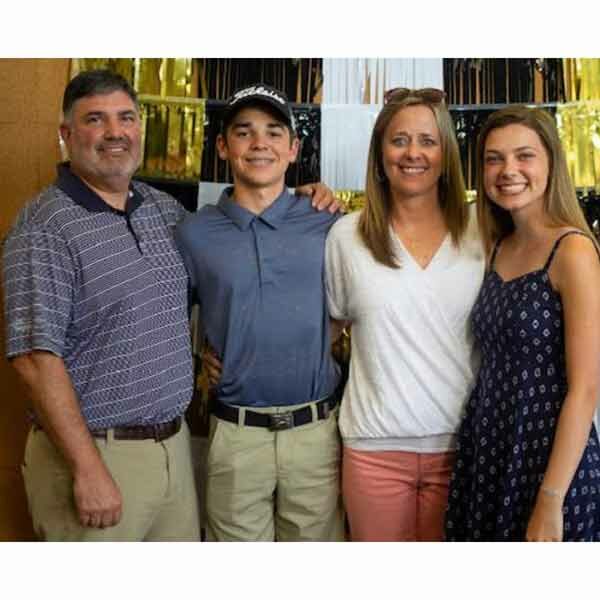 Kris Baker
Kris has been attending Northern Pines since she was in high school in the late 80s. Since that first week of camp, Northern Pines held a special place in her heart and she knew she wanted to return someday with a family of her own. Since then, Kris has attended Northern Pines with her husband Brian and their two children Hanna and Eli who have attended all of the different children and youth programs. If you ask anyone in their family, they would all say that Northern Pines is an integral part of their walk with the Lord and instrumental in their spiritual growth and understanding. Kris works as the Special Education Coordinator for Shelbyville Central Schools and believes Northern Pines is the perfect spiritual reset before beginning each school year. This is Kris' first year on the board and is thrilled to have the opportunity to serve the ministry that has meant so much to her and her family.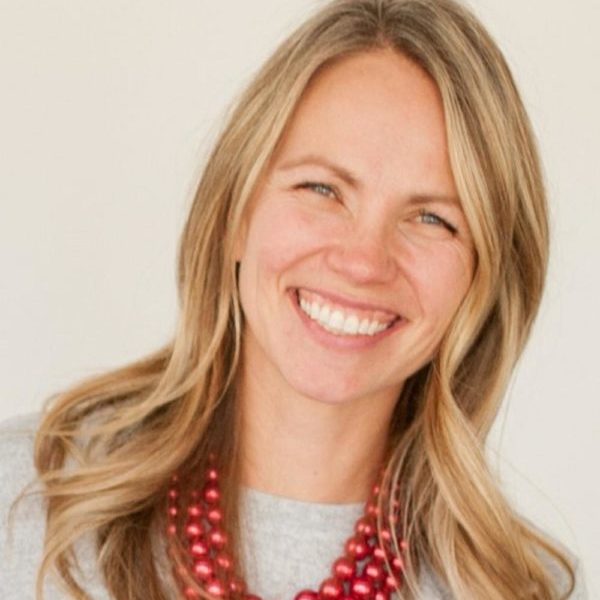 Mackenzie Anderson
Mackenzie and her husband Matt have been attending Northern Pines since 2015 with their 5 kids (Norse, Finn, Soren, Gunnar and Elin). They decided to try Northern Pines after hearing about another family with older children who chose to go to Northern Pines instead of a trip to Mexico. The idea of someone watching their 5 children at night was a huge factor! After that first week at camp they decided Northern Pines was home for their family. The following year, two of their children made decisions to follow Jesus while at camp! Mackenzie's passion is to help to foster and build community. To do this she runs her own event company, Mackenzie Events and Consulting, since 2013. Prior to that, she planned fundraising events for orphan homes in Latin America and the Caribbean and for other corporations as well. For the Anderson's, Northern Pines is a community like no other, and Mackenzie is humbled to serve on the board and help the Northern Pines' community however she can.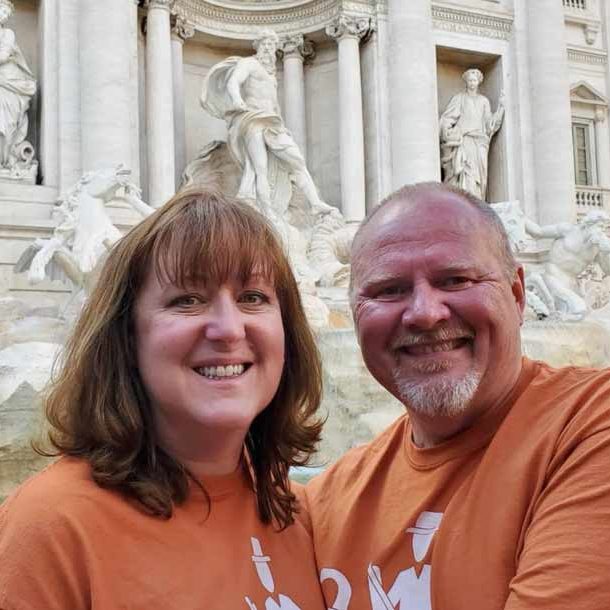 Sue Tobias
Sue has been married to her high school sweetheart, Glen for 34 years. She has three grown children that grew up at Northern Pines, Rachel (husband Tyler), Scott and Ashley. She is grandma to two brilliant grandchildren. Sue first attended Northern Pines in the 70s as a teenager, coming to faith in the junior high program. Sue and Glen have served as part of the transition team in between camps and is glad to be giving back to a place that has shaped her families faith in Jesus. When not at Northern Pines, Sue has worked in the health insurance industry for HealthPartners for over 20 years. She loves to travel with her husband, Glen loving anywhere close to the ocean. Fishing, biking and quilting are past times and as a new grandma, she is perfectly content sitting on the floor with her brilliant grandchildren.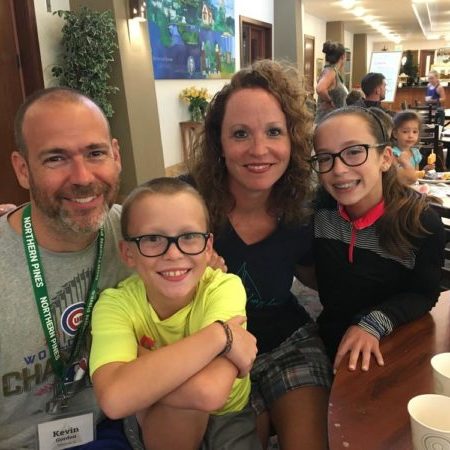 Heather Gordon
Heather first attended Northern Pines in 1978 and grew up going through all the programs. She served for 12 years as a counselor in both the Junior and Senior High programs and recently served as the CCA director for five years with her husband, Kevin. She also had an opportunity to be a teacher in the Children's Program this past summer. This will be her third term serving on the Board. When not at Northern Pines, Heather teaches 6th grade Language Arts in Wheaton, IL. She and Kevin keep busy following the schedules of their two children, Megan and Matthew. Northern Pines is an annual highlight for the entire Gordon family!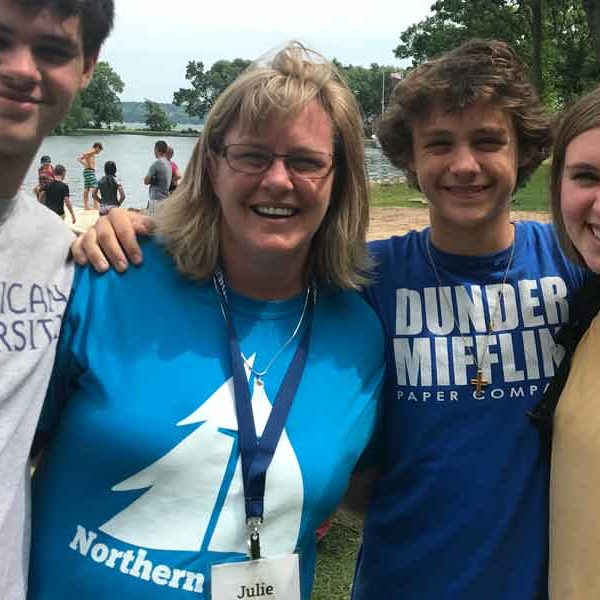 Julie Kirschling
Julie has been attending Northern Pines with her husband Kurt and three kids (Audrey, Kaleb and John) since 2006. At the end of their first week of attending, Julie's husband told her "This is an investment into our family". It has been! Northern Pines has been instrumental in each of Kirschlings' relationship with Christ. Her kids have grown up in all the programs and now Julie and her children have been serving in various programs for the past several years. They feel it is important to give back to the ministry that has been so impactful in their lives. Northern Pines is Julie's favorite two weeks of the year! When Julie is not at Northern Pines, she is a school counselor at a high school in White Bear Lake, MN. She and her husband stay busy throughout the year with their kids' athletics and activities.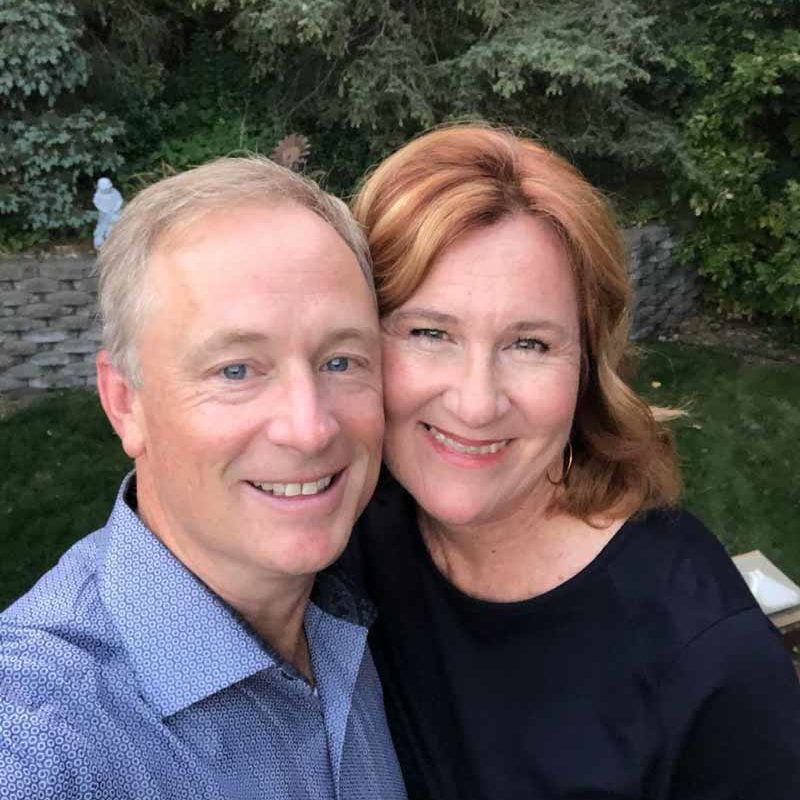 Reid Kilberg
Reid and his wife, Carrie and their 4 children (Ben, Olivia, Tessa, Annika) have been attending Northern Pines since 2005. They were lucky enough to have been introduced to NP by some friends after the birth of their 4th child, and have been attending ever since. It has been a blessing to watch our children grow in their faith as they have progressed through the programs. Equally important has been our own understanding of how Christ strengthens our family and marriage. It is uplifting to have a place to take your family each year where you know you are surrounded by others who share your values and faith. When not at camp, Reid does Institutional Sales for a large investment management firm. He enjoys traveling, hunting, fishing and especially time on the Lawsonia golf courses.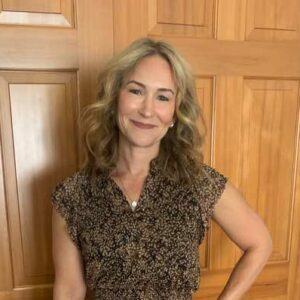 Martha Koshiol
Martha has been attending Northern Pines since she was in Indian Village as a 4th grader in 1984. It has been the highlight of her summer every year. Growing up at camp has allowed her to grow closer to Jesus through the pivotal teen years & continues to shape their family today. Serving at camp as a CCA, Counselor and Children's teacher has allowed her to give back to Northern Pines & the Lord. Martha is married to Dan, who also loves Northern Pines. They have three children who all have attended since birth and they too, enjoy both serving & attending camp. Northern Pines, and the amazing counselors & staff, has helped strengthen their marriage, family & personal relationships with the Lord.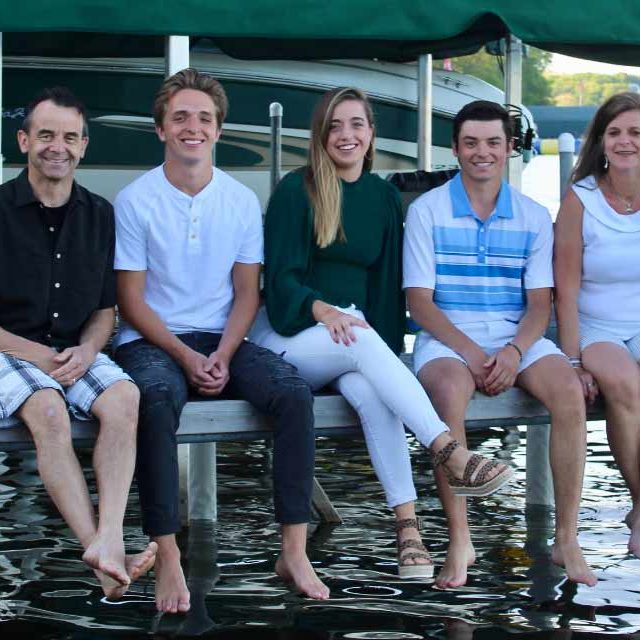 John Niederer
John first attended Northern Pines as a junior higher many years ago. In 1989 John and his wife Chris began attending Northern Pines together as a wedding gift from John's parents. Since that time, John, Chris and their children, Zach, Michael and Maddie have been blessed to be at Northern Pines almost every year. Now, John's family has 3 generations loving Northern Pines, and Chris' family, 4 generations! John and Chris are thankful for the blessing of watching their children flourish in all the programs at Northern Pines, growing closer to Christ and making lifelong friends. God has truly blessed them with the family legacy of Northern Pines. John feels honored and blessed to be a part of the Northern Pines board. He is a pilot for American Airlines and Chris is a Registered Nurse serving as the school nurse at Hopkins High school. They reside in the Minneapolis area.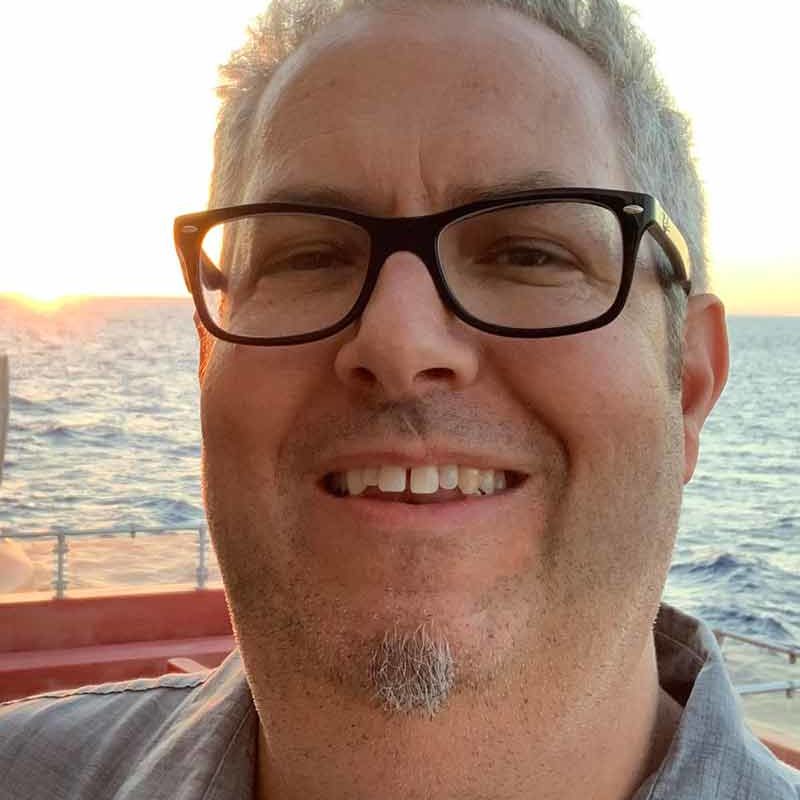 Michael Proebstle
In 2002, a friend once told Michael that "the best thing we ever did for our marriage was go to Northern Pines". Convinced to give it a try, the rest is history. Since then, the Proebstle family (including wife Cathy, sons Robbie and David, and an occasional dog) have not missed a year. Their children have grown in their faith through experiencing each program, Michael and Cathy love their annual opportunity to assess and focus on improving their marriage, and the incredible teachings through speakers have consistently enriched their own personal faith journeys and relationships with God. Michael and Cathy have formed close relationships with their "Camping Friends" in the campground and are always welcoming others to their nightly campfires. God has done miraculous things in their marriage and family through their rich experiences at Northern Pines, and each August they eagerly look forward to the blessings of next year's camp as they are driving away from Green Lake. Michael is blessed to work as a therapist in private practice in Minnesota. He has a B.S. degree in Christian Ministries and a M.A. in Counseling. In his spare time, Michael enjoys participating in a Rotary club, driving to random places (without a GPS), flying drones, photography, and traveling.