Northern Pines is the premier non-denominational Christ-centered family conference in the Midwest. Started in 1974 to provide a life-changing vacation experience for families, Northern Pines has helped thousands of conferees see the difference Jesus can make in their lives and their homes.
Over 1000 people come together each summer to learn from inspiring speakers and musicians and to enjoy the dynamic and caring children, youth, and young adult programs that are offered. They truly do experience "A Vacation with a Purpose!".
The following statement is a representation of the beliefs of Northern Pines camp, our staff, and our Board of Directors.
We believe in the Bible as the Word of God, a divine revelation, in the original language verbally inspired in its entirety. We accept the Bible as the final authority in all matters.
We believe in the Deity of the Triune God: God the Father, Christ the Son, and the Holy Spirit
We believe in the Deity of the Lord Jesus Christ, His substitutionary atonement for sin, His bodily resurrection and His personal, visible return to earth to reign in righteousness and glory.
We believe in the person of the Holy Spirit and His Word of conviction, regeneration and sanctification and who indwells every believer.
We believe in the necessity of the New Birth, in Salvation by faith in Jesus Christ alone.
We believe that the Church is the Body of Christ, a spiritual organism of born again believers who publicly confess Christ, and remember His death in the sacrament of communion.
We believe in the importance of a life wholly committed to the will of God, in Christ.
The bylaws of Northern Pines require that staff members and members of the Board of Directors sign this statement each year.
It all began in July of 1970 with a Minnesota family, Tom and Barb Warner and their girls, who went to Forest Home Christian Conference Center in California for a week of Family Camp. This week was life-changing for the entire family, and they wanted to share it with others. More families joined them, going to Forest Home each summer, over the next 5 years. Each year they would come back and say they wished there was something like Forest Home in the Midwest.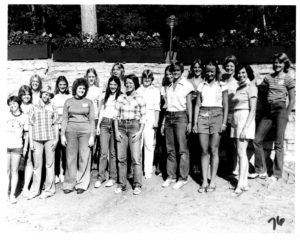 Prayers and brainstorming begin...
In 1973 several of the men who had attended Forest Home began meeting together and praying about starting a similar Christ-Centered family ministry in the Midwest. Former Forest Home Family Conference Host, Don Botsford, was hired as a consultant to help with the process. After visiting many sites, they decided on a location for the first conference at George Williams College on Lake Geneva in Wisconsin. There were many obstacles along the way, but God was at work orchestrating the first "Vacation with a Purpose", soon to be called Northern Pines!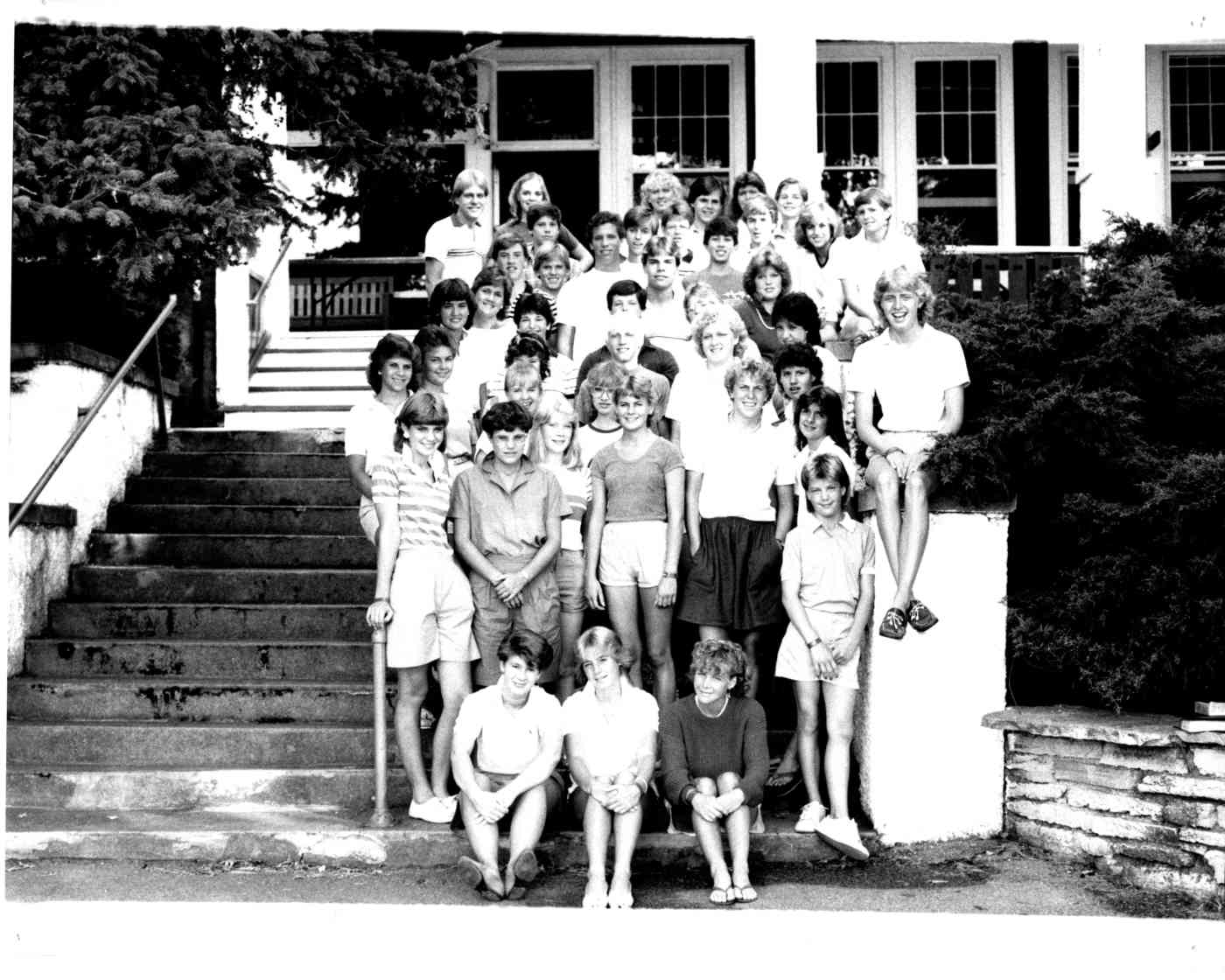 The early years at George Williams College Campus...
The first Northern Pines conference was held in 1974 with two one-week conferences. It was staffed with many of the lead staff from Forest Home and 108 families, 553 people, attended. In the second year 171 families, 768 people, attended. Northern Pines continued for several years under the coaching of Don Botsford, followed by Keith Hanson, Shell Sorenson, Carolyn Caufman, and, most notably, Ken Kallman and his family for 28 years. These individuals acted as the executive director for many years. In the early years, the adults met in an old building, Lewis Auditorium, which had open-able wooden "covers" that could be raised to provide an outdoor experience. There were  mosquitoes and raccoons who visited frequently. The housing accommodations had a rustic camp feel to them. Eventually, it became apparent that the GWC location was not going to meet the future needs of a growing ministry.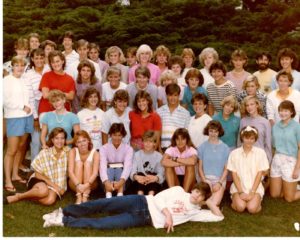 Transition to Green Lake Conference Center...
In 2007, Northern Pines transitioned the conferences to a new location at Green Lake Conference Center near Green Lake, Wisconsin. GLCC was also a "Christ-Centered" ministry and it became evident that this location and organization was an answer to prayer, as we now had a joint ministry vision with the leadership at Green Lake. There was more space, nicer "hotel-like" accommodations, more air conditioned buildings and endless opportunities for future growth. Dean and Julie Jaderston, who had been high school directors for many years, stepped into the Director's role in 2008, and continue to serve as Executive Directors of the ministry.